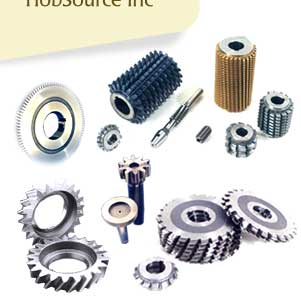 Welcome to HobSource Inc.

We are dedicated to providing you with the finest gear cutting tools including: hobs, shaper cutters, broaches, shaving tools, form relieved milling cutters, spiral bevel tooling and rack type cutters.

A wide variety of materials is available including: many grades of conventional and PM high speed steels; advanced high speed steels suitable for hard hobbing and dry hobbing; and, solid carbide.

State-of-the-art CNC equipment and materials back our expertise and commitment to personalized service.

Whether you are part of a multinational operation or a one-man shop, we challenge you to try our tools for yourself and compare.

We welcome you to explore our website. Should you have any questions about our products or services that our site does not answer, please contact us for a prompt reply.

Please download our brochure for more information.